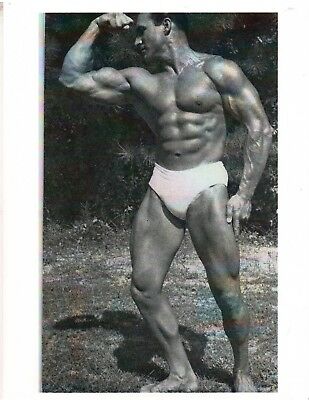 Man Convicted of Being Naked at Home Wins Appeal of Indecent Exposure Case
By Martha Neil
April 7, 2010, 10:53 pm CDT
Late last year, a judge convicted Erick Williamson of misdemeanor indecent exposure after two women complained that they had seen him standing naked in a window or doorway of his Virginia home.
But, arguing that he had a right to walk around in the buff in his own home, the 29-year-old commercial diver filed an appeal in the Fairfax County General District Court case, racking up legal fees and risking a jail term by doing so. Today, after deliberating less than 20 minutes, a Fairfax County Circuit Court jury acquitted him of the charge, reports the Washington Post's Crime Scene blog.
At issue in the case was whether Williamson had exposed himself to the women intentionally or inadvertently, and one woman testified he made eye contact with her as he stood at the door of a carport. But the defense hired a private investigator who measured the estimated distance between the two as 83 feet, and the jury was shown a scene photograph by attorney Dickson Young that made the door seem far away, the newspaper recounts.
If a woman is "walking along and sees someone naked," Young argued in his closing, "the last thing they're going to be looking at is his eyes."
NOTE: Sorry ladies I could not get the photo that caused all these problems.
Additional coverage:
ABAJournal.com: "Convicted for Being Naked in Own Home, Man Complains of 'Living in a Fishbowl'"
Associated Press: "Va. man acquitted of indecent exposure in his home"
People go to jail, and people sue over the dumbest things.