You know, I just read the following article, and see that the "Millennials" are being brain washed. Goldman Sachs said back around 2008 "Only the rich should own houses, everyone else should be renting". Sorry, I am still looking for the article wherein I quoted from. I will find it, I used that in a brief.
I knew that meant trouble. Even with foreclosure hell in the middle of its heyday, it still meant something. Not long after that, people being foreclosed upon, began being offered the chance to rent the house that they just lost.
Now, these third party entities popped up almost over night, and instead of the properties at foreclosure, reverting back to the lenders, these third parties now purchase at foreclosure auctions. Then they offer to rent you your house, or take you to magistrate court and have your thrown out, instead of the banks having to do that.
Funny thing, if you research most of these third parties, back far enough, the banks own them too, so still the same thing, just different names. Nevertheless, I could not help but post the article. It is obvious that "they" want us all in little apartments in and around the cities, easier to control "us". I just had not realized that they were in the progress of brain-washing the Millennials into not even wanting to own a house.
Read the article:
Short-Term Pain, Long-Term Wonder
Foreclosure.com Scholarship Program Winning Essay 2017, (Grand Prize)
https://article.foreclosure.com/short-term-pain-long-term-wonder-82f82b90ff52
Go to the profile of Foreclosure.com Staff
Foreclosure.com Staff
Feb 28, 2018
By Jack Duffley | University of Illinois At Urbana-Champaign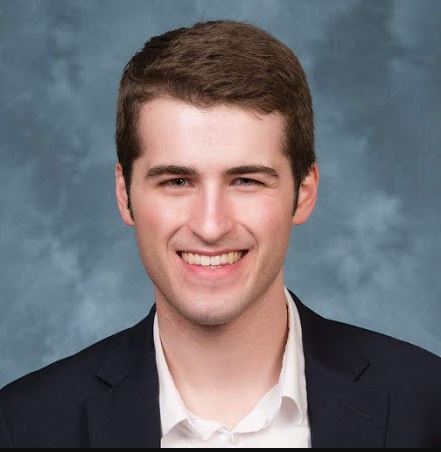 (photo from https://article.foreclosure.com/short-term-pain-long-term-wonder-82f82b90ff52)
In the gleeful times of 2005, my parents decided, like so many others, that it was time to "upgrade." They sold our smaller home on the other side of town, which had appreciated nicely, and bought a 3700 square foot behemoth in a town with already exorbitant property taxes. My younger brother and I were thrilled to finally have a basement, our own rooms, and even a concrete basketball court in our backyard! All eight-year-old me knew was that things were going to be a whole lot more comfortable from there, and my optimistic parents seemed to think the same.
Jack Duffley | University of Illinois At Urbana-Champaign
The year is 2017, and my parents have only just now reached the equity levels in the house that they started with over a decade ago, nearly one-hundred-fifty mortgage payments later. However, after being bombarded by extremely high taxes for that entire time, they are essentially underwater on the property, but see little choice but to hang on for dear life until equity recovers just a bit more before they abandon ship. A thin retirement plan, mostly resting on the house, has forced their hand.
My parents' story is in no way unique; millions of Americans who purchased homes before the 2008 recession have faced similar dilemmas, often worse than theirs. Many had no choice but to foreclose during the worst of it. After all, the homeownership rate has declined almost 5 points nationwide since the recession.[1] If anything, they can be considered lucky, yet they are still stuck in the mud. Their children, on the other hand, are now at their own fork in the road: to be [a homeowner] or not to be.
And, all things considered, they are often choosing not to be. The census shows a stark dip in homeownership among those under the age of 35 of almost 10 percent, lowering significantly from its peak pre-recessionary levels of 43 percent to a dismal 34 percent. At the same time, rental vacancy rates nationwide fell from over 10 percent to less than 7 percent as more people turned to renting, millennials especially.[2] Why is this happening?
Aside from the obvious fear of the failure that their parents faced, millennials are renting more as they define their own unique lifestyle. Millennials, in ever increasing numbers, are focusing on "living now." They are choosing to move into urban areas in particular. As a predominantly liberal group, and with large cities tending to lean left, this is partially due to political forces. The majority, however, is due to lifestyle conveniences that come with a city: multiple options for transportation and not needing to own a car, proximity to cultural events and nightlife, and, especially with the decline of the suburbs as retail simultaneously sinks, a more positive future economic outlook. They more readily take the loss in living space for these benefits than their previous generations did.
At the same time, a growing number of millennials are facing burdensome student loan debt. Rather than come out of college with pristine back-end ratios primed for a hefty mortgage, they are handcuffed by the debt that they have amassed in their early twenties. As the Pew Research Center has noted, 37 percent of people under the age of thirty have student loan debt. They contribute to the $1.3 trillion in student debt, leverage that could presumably be used for a mortgage or some other useful credit if it were not locked up already.[3] Millennials are trying to increase their earning power by going to school so that they have the opportunity to advance economically, but it is simultaneously holding many of them back via years of extra debt — debt that is notably not going to a physical asset.
What does this mean for real estate? For the single family home market, it spells disaster, at least in the short term. Grant Cardone, one of the premier real estate investors in the world, calls homeownership a "scam," and emphasizes that renting over homeownership among young people is becoming more and more popular. He notes that there is a huge need for affordable rentals as millennials deviate away from single family homes. Cardone is always one to advocate renting as a more advantageous and flexible lifestyle choice, and, as it has been mentioned, millennials increasingly value the flexibility that comes with renting instead of buying a home. Many, like Cardone, now see homeownership as a solely negative ordeal.
While it may not be up to the level of a "scam," there are significant drawbacks with owning a home. For one, it locks up a significant amount of capital, money that could be used for a number of different projects or investments. In sum, homeownership is very expensive, at least in the short term when people make their initial down payment and any potential renovations. This makes it very hard to own a home for people of all ages. Additionally, owning a home can financially lock someone to a particular location, one which they might not want to be in after a while. Finally, for those hoping for appreciation when they purchase their home, as with any investment, there is a chance that it does not pan out. A poorly timed crash can wipe out an owner's equity in seconds just as it did to my parents and so many others.
While there are drawbacks, the Great Recession and its subsequent lifestyle shift suggest the lack of education about the benefits of owning real estate. Even my parents are constantly warning me of the dangers of homeownership; the shift is not totally driven by millennials themselves. They too are still shaken by their mistakes and the sledgehammer that was the crash. They ignore the value of building equity over the long term, the typical tax benefits that come with a primary residence, and the relative stability of the real estate market because they mistakenly overpaid for a house that, in hindsight, they cannot comfortably afford in a downturn. They just hope that I do not do the same, and rightfully so. However, what millennials should have learned from the recession is not that real estate is bad, but that they simply must be careful and reasonable with what they assume when purchasing it.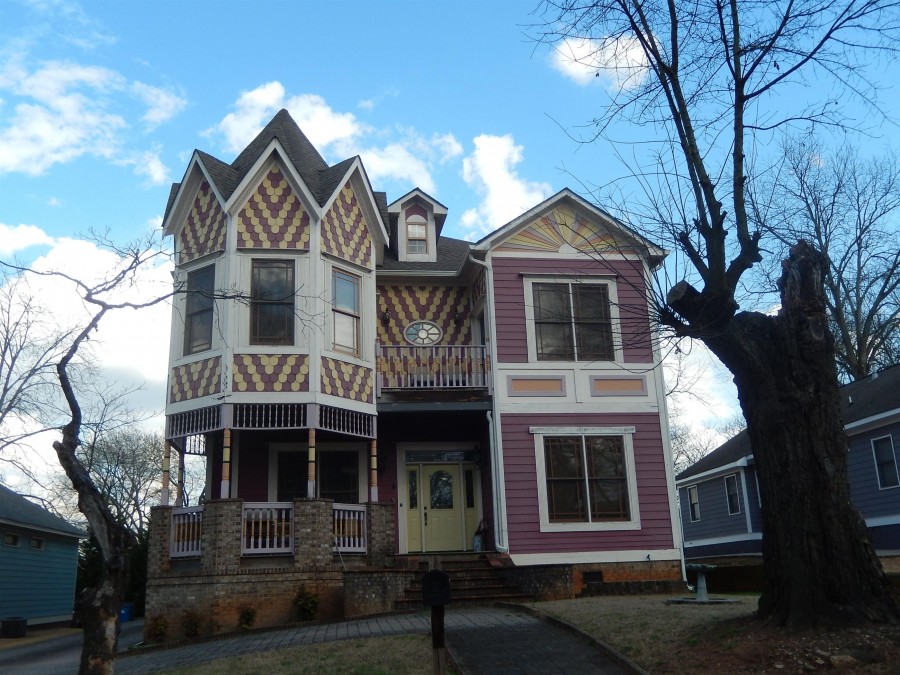 Unfortunately, the average consumer purchases on emotion. With the tremendous amounts of emotional trauma from the recession, millennials are increasingly refusing to buy a home as their parents might have desired at the same age. But what are they purchasing in its place? Many take on higher rents, consistent with the "living now" mentality. Many more use their money to buy a wealth of products online. Some are even speculating on cryptocurrency, something far more unknown than real estate, expecting to make a lot of money. Why do they do that? Because the average consumer purchases on emotion, not on something systematic. Real estate has already been proven to be a relatively safe and a potentially very powerful asset. Instead, the negatives have been, and continue to be, emphasized. This masks the positives of owning a home, or even a simple condo. Millennials in some cases are mistakenly ignoring all real estate and not just the kind of overleveraging or speculating that got their parents into trouble.
Does this spell the end to America? Will the country burst into flames as millennials move to urban areas? Of course not. It must be noted that the current trend does not own the future; millennials could very well begin to purchase homes in huge numbers, especially as prices drop over the next few years. While it is likely that this will not be the case, it is impossible for anyone but millennials themselves to determine that.
What is certain is that, in the short run, there will be pain. The single family housing market is going to suffer as millennials make lifestyle choices contrary to their parents. The market will be oversupplied with single family homes. However, millennials will still need a place to live, just like anyone else. Their increasing demand for urban locations and conveniences will push rent up in cities, as it already has in places like San Francisco and Seattle. This will open a new, and huge, opportunity for real estate investors and developers alike to profit in the cities as millennials develop their own American Dream. After all, a dream is only what a person makes of it, not what someone else defines it as.
References:
[1] U.S. Census Bureau, Annual Homeownership Rates for the United States and Regions: 1968–2016, (accessed Dec 10, 2010), https://www.census.gov/housing/hvs/data/charts/fig05.pdf
[2] U.S. Census Bureau, Annual Rental Vacancy Rates for the United States and Regions: 1968–2016, (accessed Dec 10, 2010), https://www.census.gov/housing/hvs/data/charts/fig03.pdf
[3] Anthony Cilluffo, "5 facts about U.S. student loans," Pew Research Center, last modified August 24, 2017. http://www.pewresearch.org/fact-tank/2017/08/24/5-facts-about-student-loans/
The winning essay above was submitted to Foreclosure.com's scholarship program.
The 2017 essay topic:
IS THE "AMERICAN DREAM" OF ONE DAY OWNING A HOME ALIVE AND WELL AMONG MILLENNIALS?
Millennials having experienced the "Great Recession," which was the traumatic housing crisis that triggered the financial crisis a decade ago. As a result, data suggests that Millennials (those born between 1981 to 1997) have been slow to adopt homeownership. Discuss the pros and cons of homeownership for Millennials, as well as which factors could increase or decrease homeownership among the generation. Will their collective hesitation and apprehension hurt them in the long run or are Millennials simply in the process of re-defining the "American Dream?"