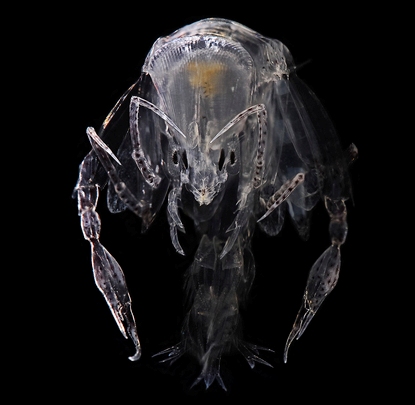 Deep Sea Creature That Inspired the Alien Series
http://deepseacreatures.org/interesting/deep-sea-creature-that-inspired-the-alien-series
The fully transparent Phronima can be deadly to creatures much bigger in size. It can position itself in the belly of the host, which include numerous sea animals. Sounds familiar?
Phronima can be located at the depth of over 1000 feet (305 m) in a rather inhospitable, dark and cold deep sea environment.
To sum it all up, one look at this creature makes the link with the Alien series more than obvious. Therefore, check out some Phronima images below.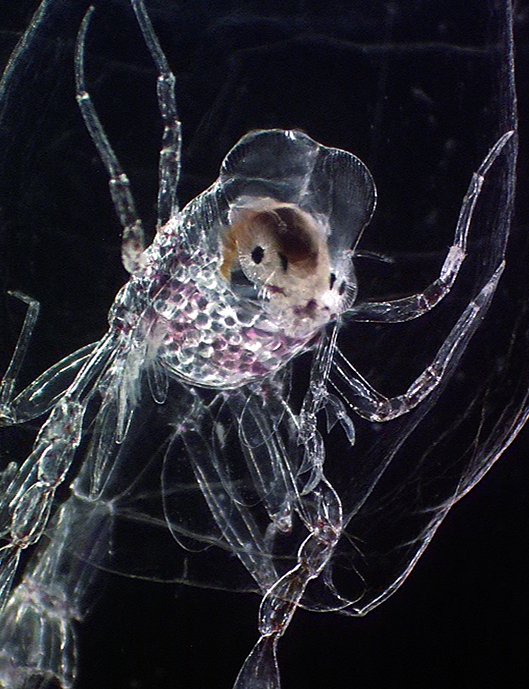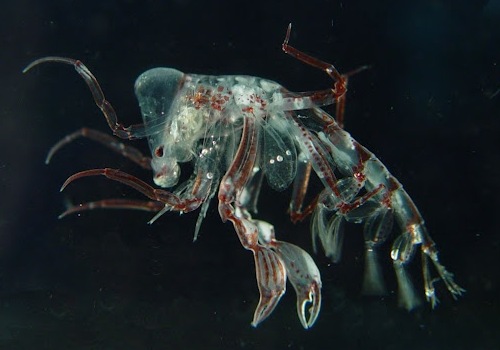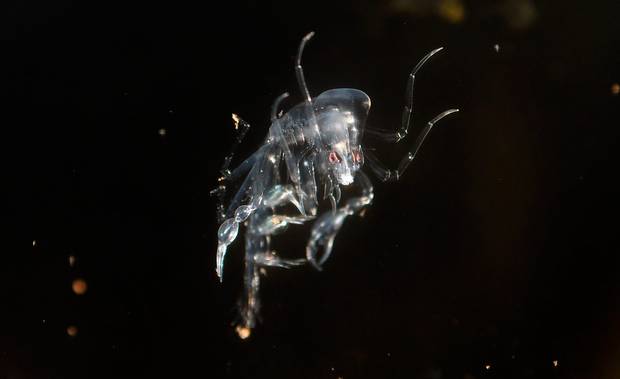 News Irish News
Sunday 25 November 2018
'Aliens have landed': Hundreds of parasites wash up off coast
https://www.independent.ie/irish-news/aliens-have-landed-hundreds-of-parasites-wash-up-off-coast-37557693.html
Grim: The parasite – far left – eats jellyfish from the inside and rides around in their corpse. Photo: Domnick Walsh
Lynn Kelleher
November 23 2018 2:30 AM
Hundreds of parasite creatures which were the inspiration for the film 'Alien' have washed up off the Co Kerry coast.
A string of the eerie-looking parasites called Phronima – which bear an uncanny resemblance to the alien queen in the iconic movies – have been found on Ventry Beach outside Dingle.
The creatures – which eat barrel jellyfish from the inside out and ride around in their corpse – are an extremely rare find in Ireland.
The director of Dingle Oceanworld Kevin Flannery said: "Then the female lays her eggs inside in the poor barrel jellyfish."
He quipped that it is very timely find as pilots spotted strange objects flying close to their planes last Friday.
"So, I'm saying the aliens have landed", he joked.