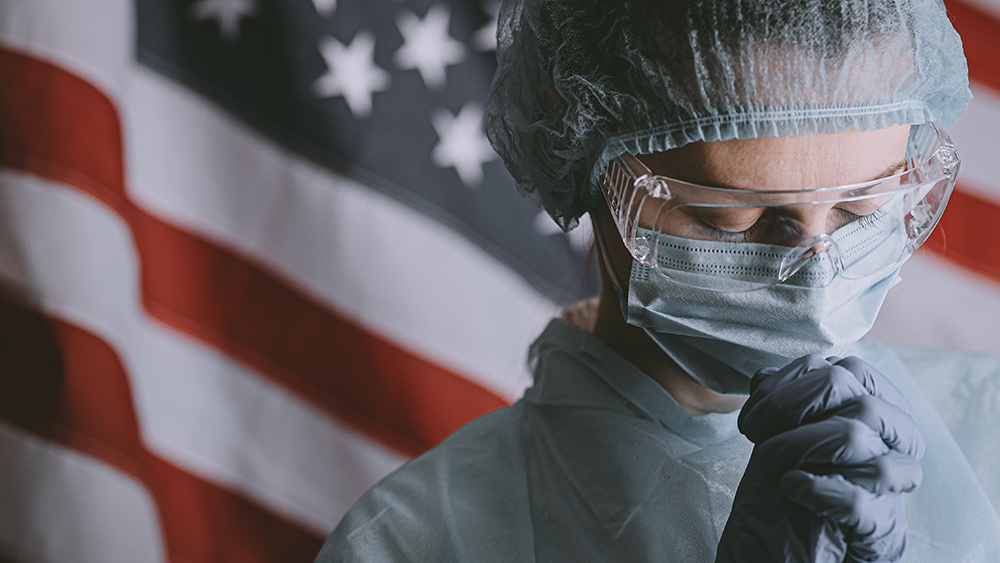 Image: We must all demand a sensible end to the coronavirus lockdowns, or we will lose our liberties forever
We must all demand a sensible end to the
coronavirus lockdowns, or we will lose our liberties forever
Friday, April 10, 2020 by: Mike Adams
(Natural News) It's now clear that the authoritarians are gleeful about the coronavirus lockdowns, and as much as those lockdowns worked to break the exponential cycle of viral replication, we now have the knowledge to end them in a sensible way that protects public health.
Yet there seems to be no desire to end them. One of my growing concerns in all this is that Democrat-run cities and states are quite frankly enjoying the tyrannical rule that allows "authorities" to arrest anyone for jogging, bicycling, sunning alone on the beach or engaging in isolated activities that present no risk whatsoever to anyone else.
The Democrat-led lockdowns are also devastating the US economy, playing right into the hands of left-wing politicos who want to see Trump defeated as Americans suffer the fallout of economic collapse.
That's why ending the lockdowns in a sensible way must now become the rallying cry for all Americans. If we don't end the lockdowns soon, the authoritarian tyrants will grow accustomed to their new power over the people, and they will never relinquish it.
How to end the lockdowns this month while protecting public health
We can end the lockdowns this month (April) if President Trump would simply tell America to do a few simple things:
Wear masks in public and in workplaces. Wearing masks should be mandatory until the new infection numbers substantially drop, which would only require a maximum of 7-8 weeks.
Promote zinc, vitamin C and vitamin D to the population. Begin ramping up government-funded manufacturing of zinc supplements to be given away for free to the entire population. Zinc blocks the replication of viruses and is widely documented by the NIH and others.
Remove barriers so that doctors across the country have access to hydroxychloroquine + zinc to treat serious and critical patients. This will save lives and reduce the time patients spend in hospitals, effectively clearing hospital beds to handle any future surge.
Maintain stay-at-home recommendations for those over the age of 60, or for people who have underlying comorbidity factors such as asthma. But allow those under the age of 60 to resume normal life activities, subject to the three suggestions above.
To further stop the spread, ask all businesses to sanitize common surfaces twice each day, such as door handles, elevator buttons, light switches, meeting room chair armrests and so on. Similar sanitizing efforts should be made for all forms of public transportation where surfaces are shared and touched by many, such as hand rails.
Sadly, Trump has surrounded himself with Big Pharma puppets like Dr. Fauci and Dr. Birx, and they appear to be deliberately blocking any talk of non-vaccine interventions in order to keep America locked down, suffering and dying, until a vaccine is ready to "save the day."
Democrat political leaders, meanwhile, are salivating over their new power to arrest people for merely leaving their homes. And they want the lockdowns to continue through November so they can pull off a nationwide election fraud vote-by-mail scheme that would add perhaps 20 million fraudulent votes to Democrats nationwide.
At the same time, most of the pro-Trump indy media remains in a state of denial about the existence of the pandemic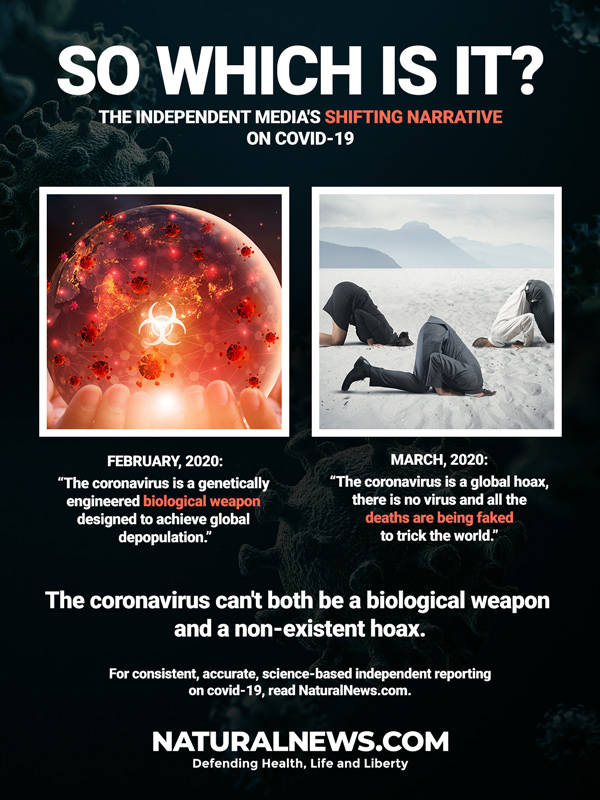 Making things worse, most of the pro-Trump, pro-America media has no clue about nutrition and feels that wearing masks means submitting to globalist control. So they refuse to take supplements that can help stop the spread of the virus and they refuse to wear masks in public, almost as a form of "resistance."
To end the lockdowns without taking sensible precautions to halt further spread of the virus would be national suicide.
The only way to end the lockdowns without unleashing an immediate second wave of the virus is to do so with strict adherence to the precautions I've outlined here, yet I seem to be one of the very few voices across independent media that's calling for this sensible approach.
Sadly, much of the independent media went from the "it's a genetically engineered biological weapon" narrative to the new, "it's a total hoax and all the deaths are being faked" narrative in just one month.
Obviously, the coronavirus can't be a biological weapon one month and then a total hoax the next month, but that's what many of the pro-Trump independent media outlets are now trying to claim.
That isn't helpful. We cannot defeat this virus and halt the globalist vaccine mandate agenda unless we recognize the virus is real.
All those who have real solutions are silenced or ignored
We must take steps to halt the spread, even as we end the lockdowns. The R0 value of the virus — now estimated at 3.89 — means it is highly infectious and spreads easily in indoor environments. If we end the lockdowns without taking precautions, we will put America back on track to millions of deaths and a final, devastating economic collapse that would destroy the nation.
Sadly, it seem that we are living through Idiocracy where no one in charge has any clue about nutrition, medicine or science. So the decisions being made today are horribly misinformed and doomed to fail. And those of us who have legitimate answers to help save lives and save the economy are, of course, exhaustively censored and de-platformed by the communist-run tech giants.
Thus, my analysis on where all this is headed is quite simple:
Economic collapse
The downfall of America and Trump, likely followed by civil war
Public health disaster as infections spiral out of control, possibly in the 2nd or 3rd wave of the pandemic
Rising socialism and possibly communism, as Bernie Sanders has already won, since America has now reverted to the Federal Reserve buying up all corporate bonds and the Treasury sending out checks (Universal Basic Income) to tens of millions of Americans.
As much as I try to help avert those catastrophic outcomes, that's exactly where we are headed thanks to:
The evil authoritarianism of Democrats
The science illiteracy of the pro-Trump media
Big Pharma control over President Trump, who is himself totally clueless about medicine and nutrition
The censorship of Big Tech that silences all voices of reason
So you can pretty much count on all possible solutions being utterly rejected, leading to FEMA camps for the masses, widespread starvation and homelessness, a vaccine police state rollout and the collapse of the US dollar, followed by the end of America.
That about sums up where we are headed.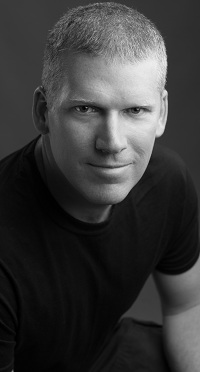 About the author: Mike Adams (aka the "Health Ranger") is a best selling author (#1 best selling science book on Amazon.com called "Food Forensics"), an environmental scientist, a patent holder for a cesium radioactive isotope elimination invention, a multiple award winner for outstanding journalism, a science news publisher and influential commentator on topics ranging from science and medicine to culture and politics. Follow his videos, podcasts, websites and science projects at the links below.
Mike Adams serves as the founding editor of NaturalNews.com and the lab science director of an internationally accredited (ISO 17025) analytical laboratory known as CWC Labs. There, he was awarded a Certificate of Excellence for achieving extremely high accuracy in the analysis of toxic elements in unknown water samples using ICP-MS instrumentation. Adams is also highly proficient in running liquid chromatography, ion chromatography and mass spectrometry time-of-flight analytical instrumentation. He has also achieved numerous laboratory breakthroughs in the programming of automated liquid handling robots for sample preparation and external standards prep.
The U.S. patent office has awarded Mike Adams patent NO. US 9526751 B2 for the invention of "Cesium Eliminator," a lifesaving invention that removes up to 95% of radioactive cesium from the human digestive tract. Adams has pledged to donate full patent licensing rights to any state or national government that needs to manufacture the product to save human lives in the aftermath of a nuclear accident, disaster, act of war or act of terrorism. He has also stockpiled 10,000 kg of raw material to manufacture Cesium Eliminator in a Texas warehouse, and plans to donate the finished product to help save lives in Texas when the next nuclear event occurs. No independent scientist in the world has done more research on the removal of radioactive elements from the human digestive tract.
Adams is a person of color whose ancestors include Africans and American Indians. He is of Native American heritage, which he credits as inspiring his "Health Ranger" passion for protecting life and nature against the destruction caused by chemicals, heavy metals and other forms of pollution.
Adams is the author of the world's first book that published ICP-MS heavy metals analysis results for foods, dietary supplements, pet food, spices and fast food. The book is entitled Food Forensics and is published by BenBella Books.
In his laboratory research, Adams has made numerous food safety breakthroughs such as revealing rice protein products imported from Asia to be contaminated with toxic heavy metals like lead, cadmium and tungsten. Adams was the first food science researcher to document high levels of tungsten in superfoods. He also discovered over 11 ppm lead in imported mangosteen powder, and led an industry-wide voluntary agreement to limit heavy metals in rice protein products.
In addition to his lab work, Adams is also the (non-paid) executive director of the non-profit Consumer Wellness Center (CWC), an organization that redirects 100% of its donations receipts to grant programs that teach children and women how to grow their own food or vastly improve their nutrition. Through the non-profit CWC, Adams also launched Nutrition Rescue, a program that donates essential vitamins to people in need. Click here to see some of the CWC success stories.
With a background in science and software technology, Adams is the original founder of the email newsletter technology company known as Arial Software. Using his technical experience combined with his love for natural health, Adams developed and deployed the content management system currently driving NaturalNews.com. He also engineered the high-level statistical algorithms that power SCIENCE.naturalnews.com, a massive research resource featuring over 10 million scientific studies.
Adams is well known for his incredibly popular consumer activism video blowing the lid on fake blueberries used throughout the food supply. He has also exposed "strange fibers" found in Chicken McNuggets, fake academic credentials of so-called health "gurus," dangerous "detox" products imported as battery acid and sold for oral consumption, fake acai berry scams, the California raw milk raids, the vaccine research fraud revealed by industry whistleblowers and many other topics.
Adams has also helped defend the rights of home gardeners and protect the medical freedom rights of parents. Adams is widely recognized to have made a remarkable global impact on issues like GMOs, vaccines, nutrition therapies, human consciousness.
In addition to his activism, Adams is an accomplished musician who has released over fifteen popular songs covering a variety of activism topics.
Click here to read a more detailed bio on Mike Adams, the Health Ranger, at HealthRanger.com.
Find more science, news, commentary and inventions from the Health Ranger at:
Brighteon.com:
Brighteon.com/channel/hrreport
Diaspora: (uncensored social network)
Share.NaturalNews.com
GAB:
GAB.com/healthranger
Podcasts:
HealthRangerReport.com
Online store:
HealthRangerStore.com
#1 Bestselling Science Book Food Forensics:
FoodForensics.com
iTunes:
itunes.apple.com/us/podcast/the-health-ranger-report/id1063165791
SoundCloud:
Soundcloud.com/healthranger
Health Ranger's science lab
CWClabs.com
Health Ranger bio
HealthRanger.com
TruthWiki.org
Search engine:
Webseed.com