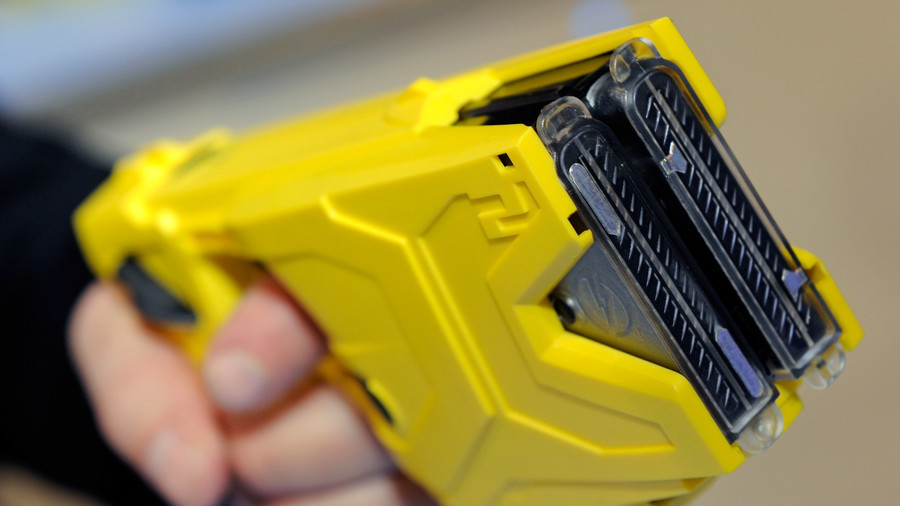 'She could've hurt us': Georgia police taser 87yo Syrian woman cutting dandelions
https://www.rt.com/usa/436242-elderly-woman-tasered-knife-dandelions/
'She could've hurt us': Georgia police taser 87yo Syrian woman cutting dandelions
An 87-year-old Syrian woman who was cutting dandelions near her home in Georgia was tasered by police because she approached an officer with a knife. The police department has defended the move, despite outrage from her family.
When Martha al-Bishara grabbed a knife and headed to a Boys and Girls Club near her house in Chatsworth, Georgia to cut dandelions, she didn't expect that her journey would end with being tasered. In fact, she didn't even know what a Taser was.
To an employee of the club, however, she appeared to be a threat, because they called 911 to report that an old woman was walking around with a knife.

"This lady is walking on the bike trail, she has a knife and she won't leave. She doesn't speak English," the employee said on the call, according to the Daily Citizen-News.
"She's old so she can't get around too well, but… looks like she's walking around looking for something, like, vegetation to cut down or something. There's a bag, too," the employee said.
Read more
© Wikimedia Police brutally smash window and drag man from car for seat belt violation (VIDEO)
When asked if the woman had come at someone with the knife, the employee clearly responded with "no, she just bringed (sic) the knife onto the property in her hand. She didn't try to attack or anything."
But despite knowing in advance that Bishara was "old" and apparently only looking to do some gardening, she was tasered by police less than 10 minutes after the call was received.
Footage of the incident, which has not been publicly released because criminal charges against Bishara are pending, shows Chatsworth Police Chief Josh Etheridge and Officer Steven Marshall in a standoff with the woman, according to Daily-Citizen News, which reviewed the video.
As Bishara holds the knife, Etheridge aims a pistol at her. Marshall clutches a Taser. The officers can be heard yelling at the woman to drop the knife. The footage – recorded by the body camera of a third officer – does not clearly show what the woman is doing with the knife during that time.
Bishara is soon heard crying, after taser prongs hit her left breast and stomach, according to family members who say that police should have been more patient with the elderly woman.
Read more
A video of the protest shows a guard struck with a megaphone. © The Oregonian Black-clad group protesting police brutality stage brutal attack outside Portland city hall (VIDEO)
"If they would have approached her with an open hand rather than with their guns drawn, she would have handed it [the knife] to them right away," grandson Timothy Douhne told Daily Citizen-News. "My grandmother is the most kind, generous-hearted woman."
The woman's great-nephew, a former police officer by the name of Solomon Douhne, agreed. "You don't [taser] an 87-year-old woman… she was not a threat. If anything, she was confused and didn't know what was going on. It was a ridiculous turn of events."
"If three police officers couldn't handle an 87-year-old woman, you might want to reconsider hanging up your badge," he added.
Etheridge has defended the use of the Taser, however, saying that "an 87-year-old woman with a knife still has the ability to hurt an officer."
Bishara has been charged with criminal trespass and obstruction of an officer, both of which are misdemeanors. She was reunited with her family after spending two hours at the Murray County jail.
Etheridge said the police department will conduct an internal "use of force" review. Meanwhile, Officer Marshall remains on duty without any restrictions.
Like this story? Share it with a friend!