ANTI-AGEING BREAKTHROUGH: Ageing process REVERSED in human cells for first time
SCIENTISTS have successfully reversed the process of ageing in cells for the first time in a move which could help beat the likes of Alzheimer's and dementia.
By Sean Martin
PUBLISHED: 10:54, Tue, Aug 14, 2018 | UPDATED: 12:03, Tue, Aug 14, 2018
https://www.express.co.uk/news/science/1002867/science-news-Ageing-process-REVERSED-human-cells-University-of-Exeter
//players.brightcove.net/2540076170001/BkgUZbYn2M_default/index.html?videoId=5816751026001#t=46s
Scientists reveal new reverse ageing method tested on mice
Many people hope to reverse the process of ageing in a bid to remain healthier and live longer or ultimately to live forever.
And now researchers have made a breakthrough.
As the body ages, it loses its ability to control how genes are regulated and they ultimately become more damaged until we ultimately die.
A gene is activated by signals from inside or outside the cell to make a molecular message known as RNA.
Related articles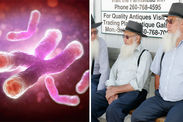 Amish hold secret for longer life after MUTANT gene discovered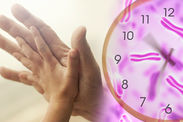 Live forever: First person to live to 1,000 has already been born
The decision on which type of 'message' is created by a group of around 300 proteins is known as "splicing factors".
However, as we get older the amount of splicing factors the proteins are able to make steadily decreases.
Older cells are then ultimately less able to turn genes on and off to react to the environment which makes us more vulnerable to diseases which ultimately kill us off.
However, researchers have found a way to turn splicing factors back on.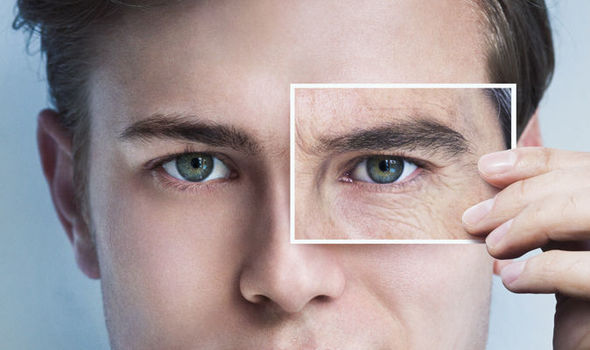 SCIENCE BREAKTHROUGH: Ageing process REVERSED in human cells for first time (Image: GETTY)
Professor Dongsheng Cai explains his work in ageing research
//players.brightcove.net/2540076170001/SJletUlwOz_default/index.html?videoId=5522349415001#t=1s
Lorna Harries, Associate Professor in Molecular Genetics and Matt Whiteman, Professor of Experimental Therapeutics, both at University of Exeter, write for the Conversation: "In our new work, we showed that by treating old cells with a chemical that releases small amounts of hydrogen sulphide, we were able to increase levels of some splicing factors, and to rejuvenate old human cells.
"Hydrogen sulphide is a molecule that is found naturally in our bodies and has been shown to improve several features of age-related disease in animals.
"But it can be toxic in large amounts, so we needed to find a way to deliver it directly to the part of the cell where it is needed.
"By using a 'molecular postcode' we have been able to deliver the molecule directly to the mitochondria, the structures that produce energy in cells, where we think it acts, allowing us to use tiny doses, which are less likely to cause side effects."