May 30, 2018 @ 02:02 PM 23,367
2 Free Issues of Forbes
Iowa Supreme Court Rules Civil Forfeiture Laws Violate Fifth Amendment, Upholds Pleading The Fifth
https://www.forbes.com/sites/instituteforjustice/2018/05/30/iowa-supreme-court-rules-civil-forfeiture-laws-violate-fifth-amendment-upholds-pleading-the-fifth/#3d1978161655
Institute For Justice
We are the national law firm for liberty.
Opinions expressed by Forbes Contributors are their own.
Nick Sibilla Nick Sibilla , Contributor
The Iowa Supreme Court struck a blow on Friday against the state's civil forfeiture laws, which allow the government to permanently confiscate property without ever filing criminal charges. In a unanimous, 33-page ruling, the court strengthened the constitutional protection against self-incrimination for owners fighting civil forfeiture, revived a motion to suppress evidence, and rejected a tactic commonly used by prosecutors to prevent owners from being awarded thousands of dollars in attorney's fees.
Iowa has been a surprising hot spot for civil forfeiture, ensnaring motorists, professional poker players, and an entrepreneur who ran a Mexican restaurant for almost four decades. The state even rewards the aggressive pursuit of forfeiture cases: Police and prosecutors can keep up to 100 percent of the proceeds from forfeited property. Little wonder then that forfeiture has become quite profitable for law enforcement. An investigation by the Des Moines Register revealed that Iowa law enforcement agencies had taken over $55 million in cash and more than 4,200 vehicles since 1985.
Spurred by these abuses, last year, Iowa legislators strengthened due process protections for innocent owners, and required a criminal conviction to forfeit property valued at under $5,000. Although Iowa's conviction threshold is the lowest of the 15 states with a conviction requirement, in 2015, data analysis by the Institute for Justice found that only 14 percent of Iowa's cash forfeitures topped $5,000. Friday's ruling should further curtail civil forfeiture.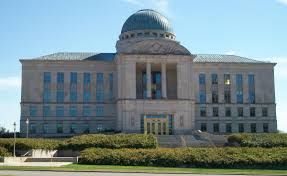 The case began when Jean Carlos Herrera was driving from New York City to Los Angeles in September 2015. While Herrera was passing through Pottawattamie County, Iowa on Interstate 80, he was pulled over by Sergeant Kevin Killpack for going four miles over the speed limit. During the stop, a drug dog alerted to the car. Without Herrera's consent, Killpack searched the Expedition, but only found some tools, a cell phone, a hollowed-out ice cream machine, and a Pelican case that "contained drug paraphernalia and remnants of marijuana." No other drugs were found.
Killpack cited Herrera for speeding but never charged him with a crime. Yet that didn't stop the sergeant from seizing the car, a 1999 Ford Expedition registered to Herrera's friend, Fernando Rodriguez, and all the equipment inside.
Less than a week after the Expedition was seized, Rodriguez hired an attorney, who promptly emailed Pottawattamie County that Rodriguez was fighting back as an "innocent owner." Rodriguez's attorney also noted that under Iowa law, the government must pay attorney's fees to property owners who win their civil forfeiture cases. He also noted that "the fees are going to be greater than the vehicle value, so this might be one to let go."
Soon after, Sergeant Killpack applied for a warrant to search possible hidden compartments within the vehicle, based on the fact that Rodriguez had hired an attorney. According to Killpack, "it does not make financial sense to spend a significant amount of money, in attorney fees, in an attempt to reclaim a vehicle worth $2,132," which in his mind meant that "there is something much more valuable still inside the vehicle that has not been found by law enforcement in the initial search."
A district court granted the warrant, though, as the Iowa Supreme Court noted on Friday, Killpack's warrant application "failed to mention that Rodriguez had argued he was entitled to attorney fees from the State as an innocent owner." On his second search, Killpack found and seized almost $45,000 in cash hidden inside a false compartment.

In October, prosecutors filed a complaint to forfeit the cash, the car, and the rest of the property taken during the traffic stop, claiming that the property was "drug proceeds" or "used in the transport of drugs."
The two men (who were now represented by the same lawyer) filed an answer together that stated they had an interest in the seized properties and demanded their return. Herrera also invoked the Fifth Amendment and refused to completely comply with the state's disclosure requirements.
Under state law, property owners who want to reclaim their seized property must fully disclose "the nature and extent" of their interest in the property, as well as "the date, the identity of the transferor, the circumstances of the claimant's acquisition." Refusing to comply can result in the property forfeited to the state. Yet those forced disclosures may reveal information that could incriminate the owner or trigger a perjury trap, which would violate the Fifth Amendment.
Writing for the majority, Justice Thomas Waterman noted that Iowa's forfeiture laws burden owners with a "difficult choice between asserting [their] privilege against self-incrimination or foregoing [their] claim for return of the contested property."
As Waterman recounted, Herrera omitting that information was "fatal to his claim:" The district court ruled that Herrera's reply was not a proper answer and so he was not entitled to a forfeiture hearing.
But on appeal, the Iowa Supreme Court overturned that ruling, and held that "assertion of the Fifth Amendment privilege against self-incrimination excuses compliance" from Iowa's disclosure requirements for civil forfeiture claims. "The court may not enforce the specific disclosure requirements…over the claimant's Fifth Amendment objection," Waterman ruled.
Friday's ruling also revived Herrera's motion to suppress evidence, which the district court had dismissed as well. Both the Iowa Supreme Court and U.S. Supreme Court have ruled that the "exclusionary rule," which prohibits the government from using evidence that was not lawfully obtained, applies to criminal prosecutions and civil forfeiture proceedings.
In this case, Herrera claimed that the stop, search, and seizure of the car violated the Fourth Amendment and should be suppressed accordingly. Justice Waterman ruled that "the district court must first rule on motions to suppress evidence before resolving forfeiture claims," since that ruling "determines what evidence the state can rely on during the forfeiture proceeding."
The court's ruling should strengthen safeguards for property owners facing civil forfeiture. According to Dean Stowers, who represented Herrera and Rodriguez, "this decision will require the state to establish the legality of the seizure" before the state can attempt "to forfeit property or to compel persons to answer questions about their property."
A representative from the Iowa Attorney General's Office said they were "still looking at the possible impact of the ruling" and declined to comment further.
"It appears that we followed the forfeiture rules as they existed at the time, and we argued that the claimants did not follow the rules," said Pottawattamie County Attorney Matt Wilber. "The District Court and Court of Appeals agreed with our position. The Iowa Supreme Court has now ordered that they are changing the rules, so we'll all follow the new rules."
As for Rodriguez, five months after the state filed its forfeiture complaint, prosecutors decided Rodriguez could get back his Ford Expedition. His attorney then filed to recover nearly $9,000 in attorney's fees and expenses, which, under Iowa law, are owed to prevailing parties. But because the state dropped its forfeiture case just before a court hearing, the district court ruled that Rodriguez didn't actually prevail because he didn't technically win on the merits in court.
Justice Waterman rejected this argument wholesale:
"Rodriguez sought to prevent the State from taking permanent possession of his vehicle. He fulfilled his primary objective of getting his vehicle back after months of contested litigation against the State. On this record, we hold that Rodriguez is a prevailing party even though the district court did not expressly find that he was an 'innocent owner.'"
Moreover, Waterman noted that fee awards "help level the playing field for persons contesting government seizures," as they "incentivize attorneys to represent citizens seeking return of their property from the government."
The Iowa Supreme Court's ruling contrasts starkly with the U.S. Eighth Circuit Court of Appeals, which covers Iowa. In 2016, the Eighth Circuit considered the case of Carole Hinders, who ran Mrs. Lady's, a cash-only Mexican restaurant in Arnolds Park, Iowa. Based simply on the way she deposited her cash, in spring 2013, the IRS raided Carole's entire business checking account—almost $33,000. The IRS accused Carole of "structuring" her deposits, or deliberately keeping her deposits under $10,000 to circumvent a reporting requirement. She was never indicted.
Institute for Justice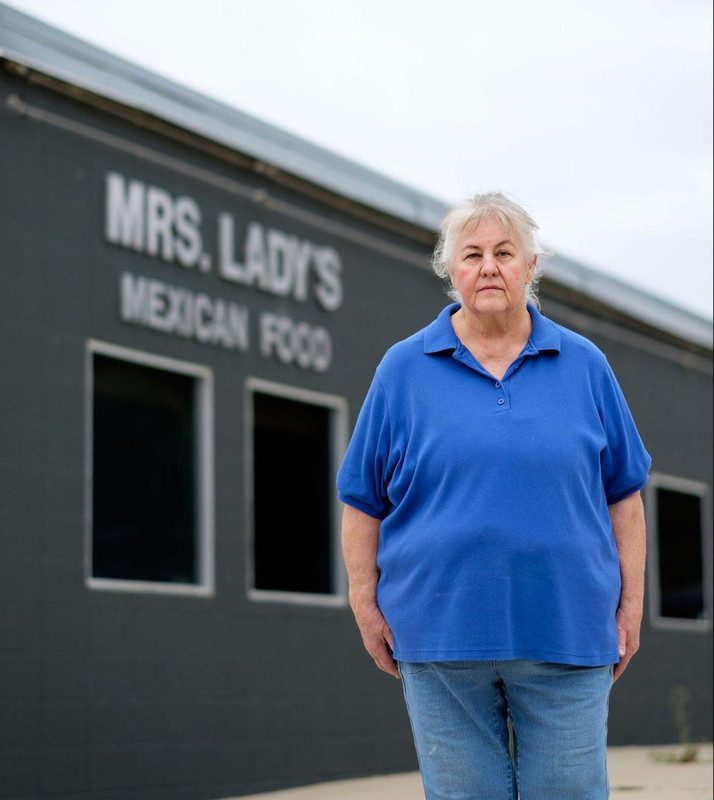 Carole Hinders.
With help from the Institute for Justice, Carole fought back. In October 2014, The New York Times ran a front-page story on her case. That prompted the IRS to announce it would "no longer pursue the seizure and forfeiture of funds associated solely with 'legal source' structuring cases." Less than two months after the Times article was published, federal prosecutors dropped the case against Carole's cash.
Under the federal Civil Asset Forfeiture Reform Act, property owners who "substantially prevail" in their civil forfeiture cases are entitled to interest as well as attorney's fees and costs. Considering that she recovered her cash and even sparked a policy shift at the IRS, Carole believed she had "substantially prevailed." Unfortunately, in 2016, the Eighth Circuit ruled that she did not, and instead held that "a voluntary change on the part of a defendant, even if it resulted in the outcome sought by the plaintiff, 'lack[ed] the necessary judicial imprimatur' to authorize a fee award." With this ruling, the Eighth Circuit upheld a loophole for the government to skip out on paying hefty attorney's fees to innocent property owners.
But with the Iowa Supreme Court's decision, owners fighting forfeiture in state court now have an easier time to be made whole than if their exact same case were in federal court. One Des Moines-based forfeiture attorney told the Des Moines Register that the new decision should deter the government from seizing property, since prosecutors "risk not only the return of the property but a significant attorney fee as well."
"The Iowa Supreme Court's ruling is another potent reminder that the best way to prevent abusive seizures is to end civil forfeiture once and for all," said Institute for Justice Senior Legislative Counsel Lee McGrath. "Iowa legislators should follow the lead of counterparts in North Carolina, New Mexico and Nebraska and replace it with criminal forfeiture."
This post has been updated to include comment from the Pottawattamie County Attorney.