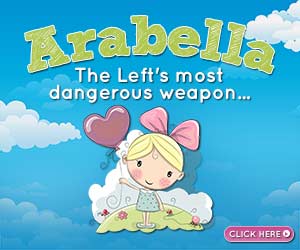 Fast Facts on
Arabella's Dark Money Empire
Arabella Advisors is a for-profit consulting firm based in Washington, D.C.
Eric Kessler, the Clinton administration staffer who founded Arabella in 2005, previously worked at the League of Conservation Voters, which the Center for Public Integrity calls a "'dark money' heavyweight."
Arabella operates four in-house nonprofits with interlocking boards:
New Venture Fund
Sixteen Thirty Fund
Hopewell Fund
Windward Fund
Those in-house nonprofits have created over 300 pop-up groups that have no legal existence but are just logos, websites, and political ads. They pop into existence to serve a political agenda and pop out of existence when no longer needed. They include
Demand Justice
Fix the Court
Health Care for America Now
North Carolinians for a Fair Economy
Restore Public Trust
All Above All and All Above All Action Fund
These fake groups appear to have popular support, when in fact their fuel is "dark money" from the Left's mega-donors. Arabella tells potential customers its existing donors' assets exceed $100 billion.
Though Arabella receives hardly any press coverage, vast streams of "dark money" pour through its in-house nonprofits:$582 million in 2017 alone (the most recent year available).
Combined, that revenue for Arabella's four nonprofits would have made it the 22nd biggest charity in 2016 — larger than the ACLU, Planned Parenthood Federation, or the Clinton Foundation.
Business is booming: Revenues for Arabella's nonprofits soared 392% from 2013-2017, totaling $1.6 billion for those years.
The Democracy Alliance — co-founded by financier George Soros and now the Left's most powerful donor cabal — is an Arabella customer. The Alliance has created multiple "funds" in the Arabella network that pool tens of millions of dollars for political fights.
Darker than dark: Because Arabella uses pop-up groups rather than separate legal organizations, those groups disclose far less information than other "dark money" entities.
The most thorough report ever produced on Arabella is available at https://capitalresearch.org/article/crc-exposes-left-wing-dark-money/.
1513 16th Street, NW Washington, DC 20036(202) 483-6900 contact@capitalresearch.org
HomeFast FactsFull ReportVideos & News
© 2019 – Capital Research Center. All Rights reserved.