One of my people was represented by this guy, and he stole $45,000.00 of her settlement. She and some other victims testified in Court a couple weeks ago. He was sentenced to 30 years, with 15 to serve. He was supposed to turn himself in 02/01/2019. He did not show up.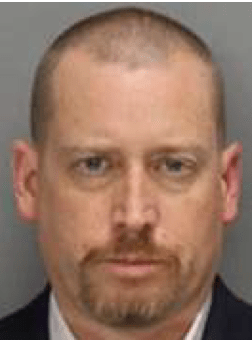 02/02/2019 Sharon Swanepoel Top News
Dekalb PD seek help in locating suspect in the alleged murder of his mother
Tucker, Ga. – Dekalb County Police Department is asking for the public's help in locating a suspect in the alleged murder of his mother. According to DCPD, at 9:30 a.m. this morning, Feb. 2, 2019, police responded to a home on Planters Row in Stone Mountain in reference to a dead person call. The victim, Shirley Merritt, was found stabbed to death inside her residence. Police believe this is an isolated domestic-related incident.
Richard Merritt, 44. Photo courtesy of Dekalb County Police Department
The victim's son, Richard Merritt, 44, has been identified as the suspect. He is described as a white male, 5'10", 175 lbs, brown eyes and brown hair. There is an active murder warrant for his arrest. He is possibly in possession of the victim's 2009 Lexus RX350, Brown Color, GA Tag CBV6004.
DeKalb Police are asking anyone with information on the whereabouts of Richard Merritt to please contact the DeKalb County Police Department at 770-724-7850 or Crime Stoppers at 404-577-TIPS(8477).
Share this: